Australia's Best Scrapbook Kit Club.
Beautiful scrapbooking layouts designed and delivered to you.
Every month a professionally designed (and absolutely beautiful) scrapbook kit is delivered right to your door.
Each scrapbook kit comes with easy to read instructions and pictures.
strictly limited memberships available
Memberships are currently full! Click here to be notified when new positions are available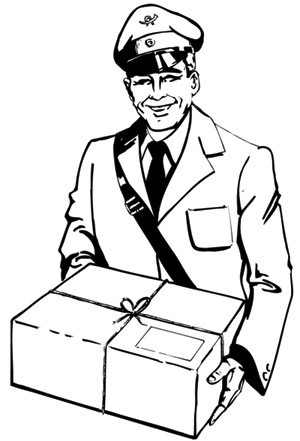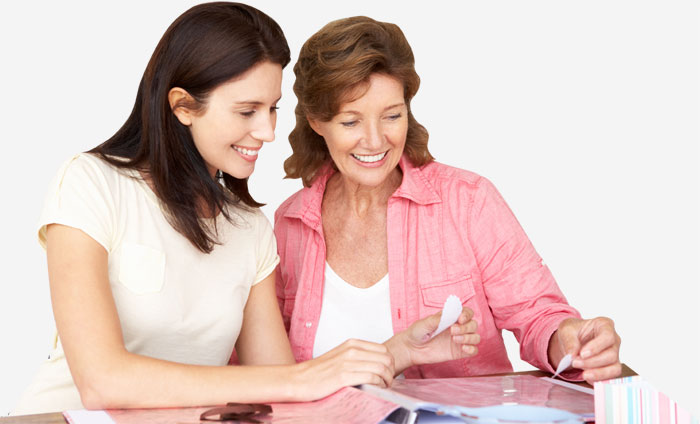 How Does it Work?
First signup up to be a member of our club via the 'Join Today' buttons.
Once you have become a member, you will immediately receive your first Scrapbook Kit for the month in the post.
You will also receive membership login details for this website.  By logging in, you gain special access to the online tutorial for the monthly kits.
The time I spend having to think about what to do and how to put it all together, is taken care of by using your lovely kits. With the photo and instructions included in the kits it is easy to follow.
Carol Ridley
Who are we?
The Scrapbook Club was created by the team at Paper Roses Scrapbooking.
The head designer and owner of Paper Roses is Carol Barron. Carol has become very well known for her amazing scrapbook kits and has been shown in many of the scrapbooking magazines.
Paper Roses is located in the Southern Highlands of NSW, and is quite possibly the most beautiful scrapbook store in Australia.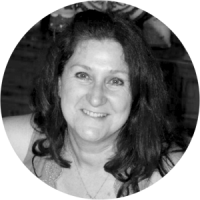 Carol Barron
Chief Designer
Carols layouts are always creative with well-balanced colours. You learn a new technique with every layout. Not to mention the easy to follow instructions.
Jenny Torrisi
Are you ready to join the club?
Only $29.95 per month!
Memberships are currently full!

Click here

to be notified when new positions are available
I have been buying Carol's Layout packs for some time now and I just love them. They take all the hard work out of doing pages and I always love the final results. Keep up the good work and keep them coming.
Leonie McClenahan
Elegantly Handcrafted Scrapbook Layouts
The Scrapbook Club (by Paper Roses) developed out of a need for more boutique, high-end scrapbook kit designs in the scrapbooking scene. If you look at other scrapbook stores you will see a very uninspiring selection of cheap, and low quality scrapbook layout ideas and kits. We endeavour to provide you with high quality kits that give the photos and memories that you are scrapping the layout they deserve.
These scrapbook kits are perfect for people who don't have time putting together all the different pieces for their layout, have difficulty creating a nice layout worthy of your pictures, and prefer the guidance of a trusted and experienced scrapbook designer. We truly believe that our scrapbook kits are the best in Australia, and we devote a lot of time and energy crafting them to evoke the feelings and emotions that your memories require.
Scrapbooking Kits don't need to be cheesy or time consuming! We are hear to show you that you too can have wonderful looking scrapbook layouts. We provide very simple, yet detailed instructions each step of the way.
Your photos deserver only the best scrapbooking layouts. Get those photos off of your phone now, there are many lovely kits on the site that would be perfect for them. Don't leave your cherished photos forgotten and wasted, find a scrapbook kit (or three!) that you love today.
Why do we scrapbook? Scrapbooking for us is a process of gratitude and thankfulness. As we sit down we are reminded of how lucky we are, of the people that are in our lives, of the love we give and receive in the world. We try to embody this gratitude in every scrapbook kit design we create, and attempt to offer you something meaningful and special for your own personal experiences. Scrapbooking also lets us reconnect to moments of our past. There is nothing better then reliving these moments and cherishing them is a beautiful scrapbooking layout.
Scrapbooking should be relaxing! Sitting around with a couple of tea, maybe even a glass of wine, and perhaps a few friends as well. Scrapbooking kits take the stress out of coming up with layouts and ideas yourself. Find a kit that perfectly matches the look and feel that you would like to convey, and follow the easy instructions. If you want to get creative, feel free! It's up to you if you want to stay within our guidelines, or run wild and free if you have a burst of inspiration.
Our kits also offer the scrapbooker plenty of opportunity to try different techniques to engage those creative juices.
Often scrapbookers will get dismayed at the plethora of items they see inside of a craft supplies store. 'Where do I start!". Paper Roses makes it easy to dive right in. We have traversed the scrapbook landscape and found the best pieces to match the best layouts. Can you imagine your photos in any of our scrapbooking kits? Im sure you can!
What memories do you scrapbook? Pictures of your young children? They grow up so fast! Old memories? Days long passed but forever remembered? Do you scrapbook about loved ones that you have lost? About the things that you have and cherish? Do you scrapbook about big adventures across the globe? Or about the little things, a little cheeky smile from a child… Scrapbooking kits can fill a variety of subjects. We have the layouts just for you.
One of the biggest issues that scrapbookers have are unfinished kits! Perhaps you had a moment of inspiration one afternoon, but never quite got around to finishing it. Our layouts are fun, but extremely user friendly. Scrapbooking on your own can be time intensive. With Paper Roses, finish that kit with ease, and show it off! Perhaps some our kits can inspire you to pull out that camera, and take a special photo thats just right for that kit. Scrapbooking is a creative process and if our kits can spur you into taking more wonderful snapshots, then we have done our work.
Are you ready to join?